Jeep Dealership near Guelph
Jeep Dealership near Guelph
Helping You Enjoy Every Kilometre
Sharing s'mores with friends while sitting around a campfire on a summer night - that is a perfect memory that even the best day at work will never surpass. There's a simple ingredient that can give you more opportunities to make golden memories like that - an exceptional SUV that can take you to more campsites, more lake shores, and more beaches than any other - a Jeep.
Available in many different models to suit any taste, Jeep SUVs are a staple in any adventurous lifestyle. Whether you go for a Compass, a Wrangler, or a Grand Cherokee - either way you've made an amazing choice.
To test drive the Jeep that will revolutionize your life, you need to visit the most effective and amazing Jeep dealership near Guelph - Hunt Chrysler. We have new and used Jeep models you'll love, so visit us today!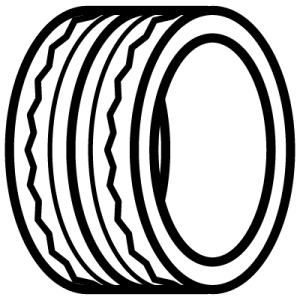 Non-Commissioned Sales Staff
We believe pressure is for tires, not for sales. No commission means no sales pressure!
Four for Three
When you get three oil changes, the fourth one's on us!
We'll Pick You Up
Interested in test driving one of our great vehicles? No need to come to us, we'll come to you!
Why Choose Hunt Chrysler
Driving a Dream on Wheels
A Jeep will get its driver anywhere that individual wants to go. From the top of a mountain to the bottom of a canyon, your Jeep will do its absolute best to fulfill all your travelling dreams. With so many models of dedicated SUVs to choose from, you will undoubtedly find one that will help you fulfill all your goals at our Jeep dealership near Guelph.
Striving Toward Beauty and Excellence
Like everyone, you have a list of places you want to go and things you want to try, and with your Jeep, it's time to start crossing off some of those items on the wishlist. Your life can take on a direction of improvement and greater intensity, as you are able to travel and make memories instead of worrying about traction and weather conditions.
You'll Work Toward New Goals near Guelph
Remember when you had to stress about winter weather, the uncertainty of making it to the end of your commute, and whether your car would make it to the end of the month? Those worries are in the past because you're driving a Jeep, and this SUV can take on any weather and keep going without a hitch.
An Exciting New Life Opportunity from Our Jeep Dealership
Your Jeep may seem like a purchase, but it is a new lease on life and a chance to take up some exciting new endeavours, learn new skills, and find in yourself the voice of an adventurer that you may not have known about before. Begin this journey of transformation at the best Jeep dealership near Guelph - Hunt Chrysler.